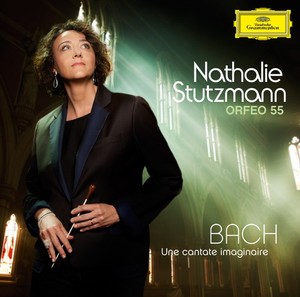 Orfeo 55
Nathalie Stutzmann, contralto and conductor
Mikaeli Kammarkör, choirmaster
Deutsche Grammophon
2012
For her new album Une cantate imaginaire, Nathalie Stutzmann has imagined an "ideal" cantata based on the most beautiful music composed by Johann Sebastian Bach, including vocal arias of course, but also instrumental pieces and even chorales. Arias of gallantry or tenderness, anger, love, fear or despair… every register of expression comes together in her "Cantate imaginaire", giving birth to an entirely work with an album constructed in a single, continuous breath. An emotional Gem.