Concerts with Washington National Symphony and Minnesota Orchestra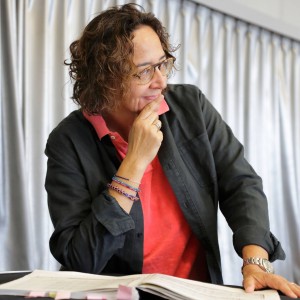 Following hot on the heels of her "triumphant debut as principal guest conductor of the RTÉ NSO" (Bachtrack), Nathalie Stutzmann returns to the US to conduct the Washington National Symphony Orchestra and Minnesota Orchestra over the next two weeks.
The performances at Washington's Kennedy Center on October 5, 6 and 7 include Brahms' Violin concerto with violinist Arabella Steinbacher and Dvorak's Symphony No. 7, a work Nathalie fills with "the kind of heat one associates with Gustavo Dudamel" (The Philadelphia Inquirer).
At the Minneapolis Orchestra Hall, making her debut at the head of Minnesota Orchestra, she will lead Prokofiev's Classical Symphony, Beethoven's Fourth Symphony and Mozart's Clarinet concerto with clarinetist Bixby Kennedy. Performances take place on October 12, 13 and 14.